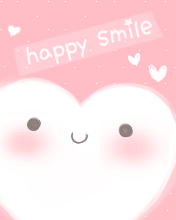 for a moment i just put my hand touching this keyboard without pushing without knowing what to write.....
till now..
LAST NIGHT 12.00a.m:
U came to my house.U lay down next to me while u look deep inside my eyes and simply give 3 word
"i love you"
.I cant really believe what u just do.Deep inside of me i want to but i cant.In return i say
"i love you to"
.I just look at u.U knew that something bothering me.U knew every singel thing in my head.
"Enough.Im sorry for what i did.I've made a big mistake im sorry u say tht u over it why u do this to me? i will not made the same mistake again i promise plz believe me.im sorry.dont do this to me....."
.Suddenly i kiss ur mouth.I wont let u end that words its hurt me..i cry.
"i love you"
.
"plz stop crying its hurt me to see u like this i know you love me.i tak lari la syg.i ade kat sini.i sentiase ade ngn u.i tak nak break ngn u pon.dah ek tak nak lah nagis".
U just keep hugging me and kiss me for the rest of the day.Now i realize that u are meant for me....
blue october-hate me lyric.
"Until I saw your blue eyes crying and I held your face in my hand
And then I fell down yelling

"make it go away!"
Just make a smile come back and shine just like it used to be
And then she whispered

"How can you do this to me?"

"
the same thing happen to me last nite.